Over the years, Ohio Express International Pte Ltd has been privileged to be involved in some prestigious projects. In 1998 we were the appointed project forwarder for the Jerudong Amusement Park in Brunei. In 1999 we were the appointed forwarder for the 20th SEA Games that were held in Brunei.

We have also had the esteemed privilege to be appointed by the Royal Household of Brunei to handle several projects on their behalf, not only to but also from Brunei to other countries throughout the world.
More recently, in 2002 we were one of the appointed project forwarders for the Repulse Bay Phase I project in Hong Kong. We also hope to be involved in Phase II in the latter part of 2003.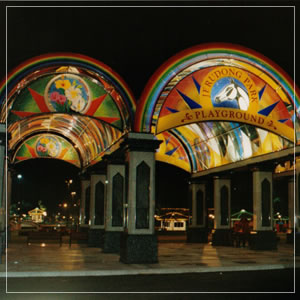 By working in close coordination with our Airfreight and Sea freight Divisions and our overseas partners, we are able to handle project shipments of all shapes, sizes and commodities with a first class degree of logistical professionalism, this from the point of origin right through to the destination project site.
The Management functions for projects undertaken by Ohio would include but not be restricted to the following headings.
Pre Planning

Co-ordination
Delivery Schedule & Deadlines
Shipment / Expedition
Shipment Delivery / Consolidation
On Site Co-ordination
For more information on the above please call one of our sales team who will be happy to send you our CD presentation.

------------------------------------------------------------------
Copyright © 2000 OHIO Express International Pte Ltd
23 Changi South St 1, Singapore 486 775
Tel: (65) 6276 3228 Facsimile: (65) 6276 3268 E-mail: sales@ohio.com.sg