Ohio Express Limited is an established GSA in the United Kingdom and has been since 1990 when we were appointed as the Cargo GSA for Royal Brunei Airlines, who we have continued to serve in this capacity since then.
Ohio recognizes the airline management business continues to move forward. In view of this Ohio Express Limited continue to look toward providing the best possible levels of service that the airline industry demands.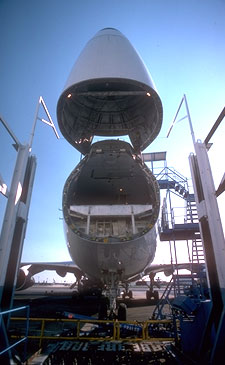 Whether you are a new airline operating to / from the United Kingdom or an established airline customer looking to promote a new service, Ohio Express are able to provide you with ¡°tailor made¡± solutions to best serve your requirement.
Below are just some of the standard services offered by Ohio Express Limited to all our airline customers.
Sales Representation
Market Analysis
New Product Promotion
Telephone Sales
Cargo Yield Reports
Management Reports
Marketing
Revenue Accounting
Advertising
Product Development
Credit Control
Market Forecasts
------------------------------------------------------------------
Copyright © 2000 OHIO Express International Pte Ltd
23 Changi South St 1, Singapore 486 775
Tel: (65) 6276 3228 Facsimile: (65) 6276 3268 E-mail: sales@ohio.com.sg